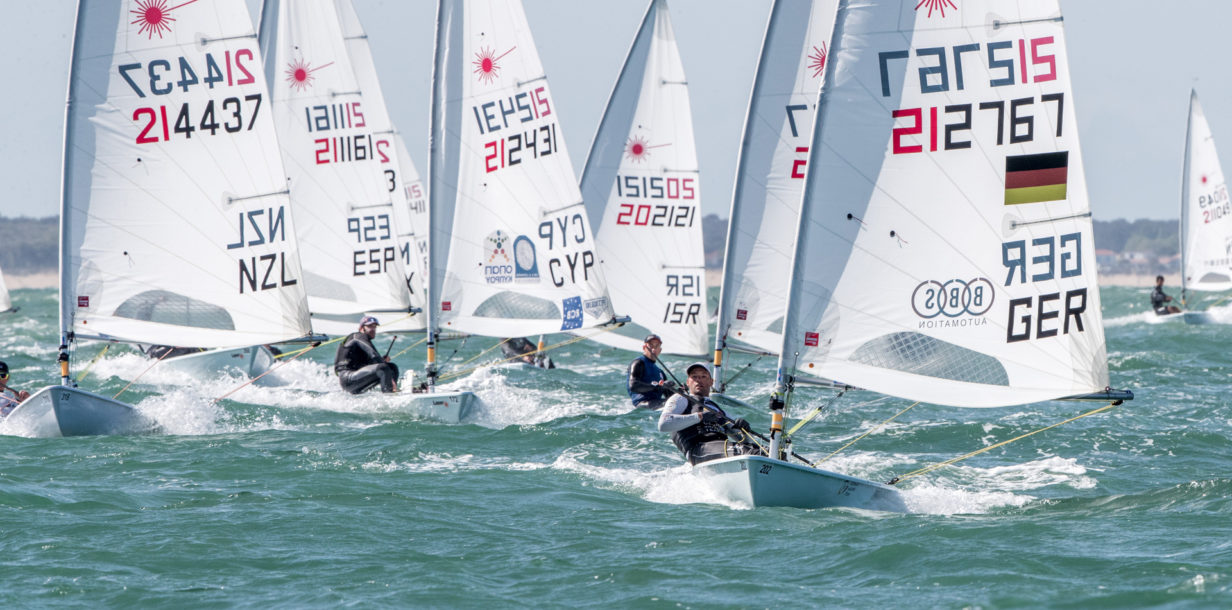 Applications are now open for the next 2019 Laser Senior European Championships in Porto, Portugal. Event will be held at Douro Marina – Vila Nova de Gaia.
The Laser Senior European Championships & Open European Trophy 2019 is a restricted entry allocated championship, sailors wishing to enter must first complete an application form. Total entry for this event is limited to 400 sailors.
Important Dates
Application opening date: Tue 15th of January 2019
Close of applications for initial allocation of places: Fri 22nd of February 2019, 23:59 GMT
Ranking of applications by National Laser Associations: Sat 23rd of February until Sun 10th of March 2019, 0:00 GMT
Late application opens: Sun 10th of March 2019
Entry closing date: Thu 18th of April 2019, 23:59 GMT
You can download Notice of Race here.
Coach registration & team/coach/support boats
All coach/support boats shall register here before Thu 18th of April 2019.