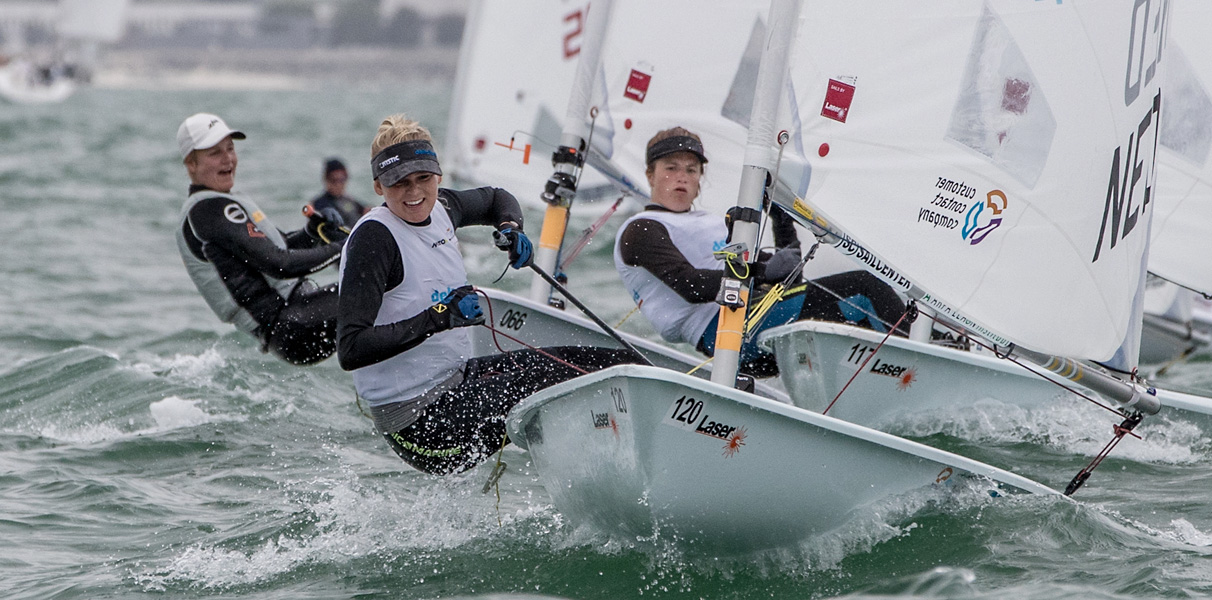 Initial allocation of places closed now for the 2019 Laser Senior European Championships to be held in Porto, Portugal, from May 18th to 25th.
334 sailors from 42 nations (21 European – 21 Non European) were registered on this first round of applications and the Laser Class Districts are working now on them and confirming participation based on their national rankings.
They have two weeks to confirm or discard their allocated places. After this the Late applications round will open on March 10th if there were places still available.
You can check the application list here.
The Laser Senior European Championships & Open European Trophy 2019 is a restricted entry allocated championship, and sailors wishing to enter must first complete an application form.
Important Dates
Application opening date: Tue 15th of January 2019
Close of applications for initial allocation of places: Fri 22nd of February 2019, 23:59 GMT
Ranking of applications by National Laser Associations: Sat 23rd of February until Sun 10th of March 2019, 0:00 GMT
Late application opens: Sun 10th of March 2019
Entry closing date: Thu 18th of April 2019, 23:59 GMT
You can download Notice of Race here.
Coach registration & team/coach/support boats
All coach/support boats shall register here before Thu 18th of April 2019.